Think Switzerland; think
cheese fondue
.
I began my life in Vevey, Switzerland in August 2014 - summer. The first thing I want to eat is cheese fondue, but no one really eats cheese fondue in summer. The best time to eat fondue is indeed during winter :P
There are several cheese fondue restaurants in Vevey, but this restaurant is rather unique:
des Trois Siflettes
(or 3 Siflettes, as the restaurant sign says).
As an outsider, I cannot comment on how good the cheese fondue is compared to other restaurants. To begin with, people have different preferences. Someone who does not like the strong, pungent cheese smell would chose a blander option, and vice versa. Personally, I like mildly stinky cheeses. Sometimes I cannot handle goat cheese, but I'm okay with dry, aged cheese. However, I could say that I was satisfied with the fondue, and especially the whole experience at the restaurant.
The restaurant does not only offer cheese fondue, but other
traditional Swiss food
such as
dried meats
. My favorite is the bacon.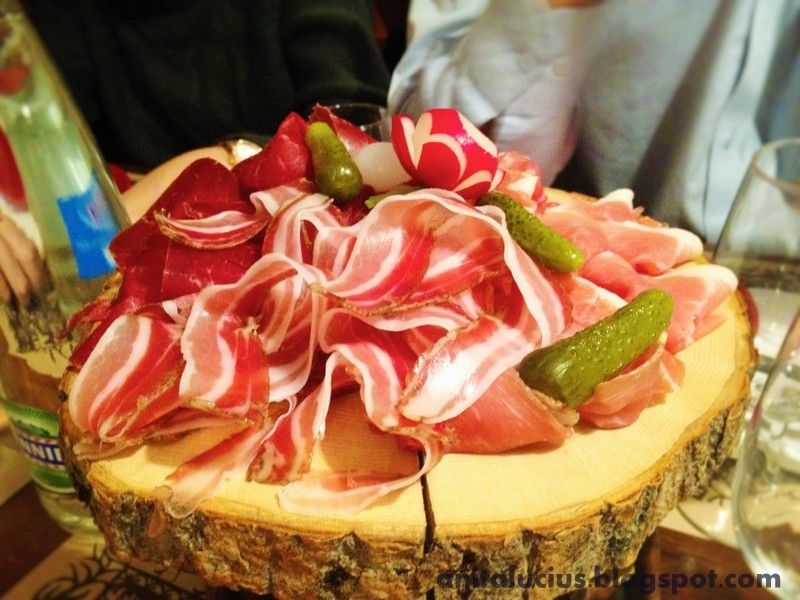 Dried meat platter: beef, bacon and pork slices, with pickles
The restaurant itself holds a homey, cozy ambiance. It's not a large establishment, but I estimate that it can fit around 40 people.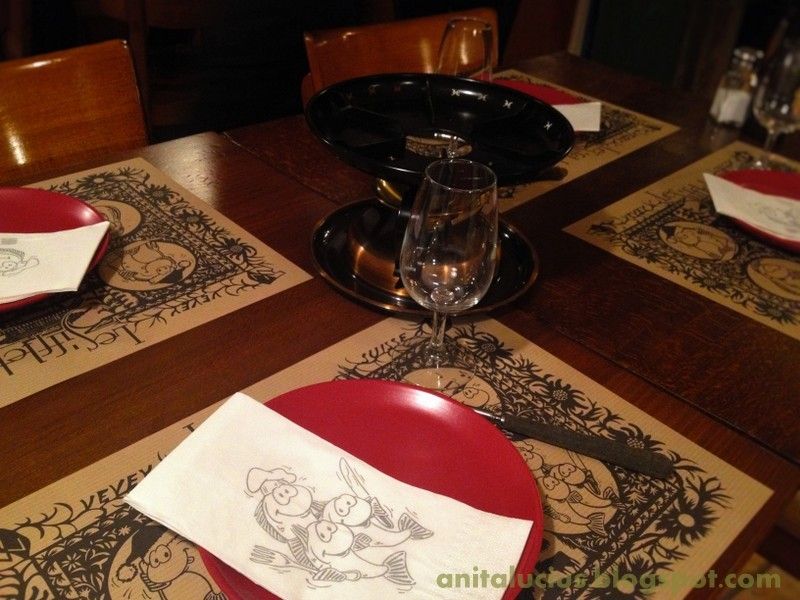 Did you notice something on the picture above?
The cheese fondue is placed on a burner to keep it warm and unsolidified.
As I mentioned at the title of this post, this restaurant is a
fun place
for a cheese fondue. I will not spoil the fun by posting what happened, but here are some hints: Swiss flag, music and an unusually humongous tableware. You can experience the fun if you order a set of cheese fondue.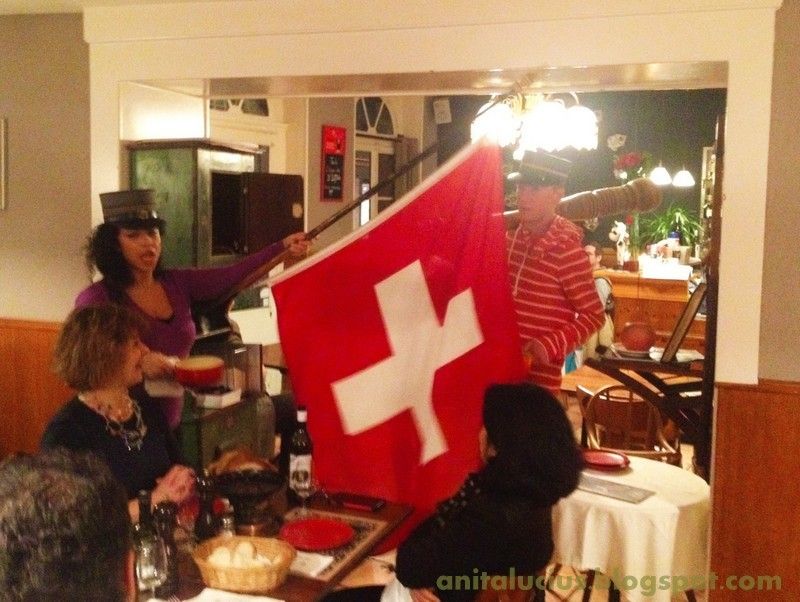 By the way, don't forget to try the traditional
meringue
(baked whipped egg white with sugar) with
crème double
. Crème double is not just a normal cream: it has double the fat content of a normal cream (
40-55% fat
), so it's normal the fun in the mouth.... probably not in the belly, if you are on a tight diet. You have to eat the meringue WITH the crème double. The meringue will slowly melt in your mouth, giving you a burst of pleasant sweetness, and the crème double brings the rich, creamy texture that complements the sweetness of the meringue. It's one of the fantastic desserts I have ever tried.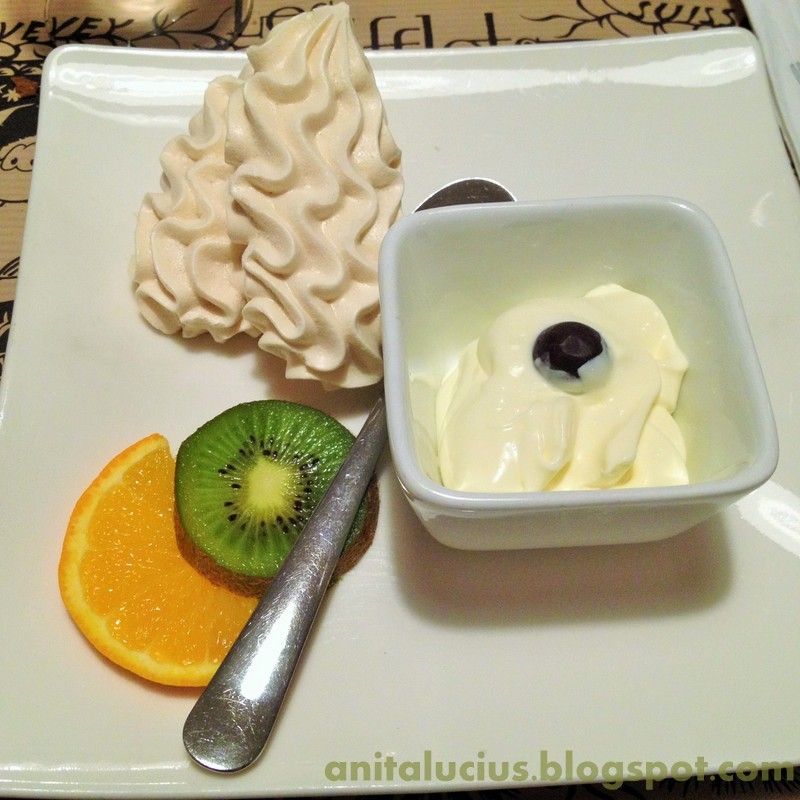 If you are visiting Switzerland only for a couple of days, I think the whole experience is worth loading some calories. I've lived in Switzerland for 8 months, and I have only had 3 cheese fondues so far. Well, 4 if I include my attempt to have cheese fondue at home using a makeshift double-boiler (a ceramic bowl on top of a saucepan containing boiling water). At that time, I didn't have a fondue set.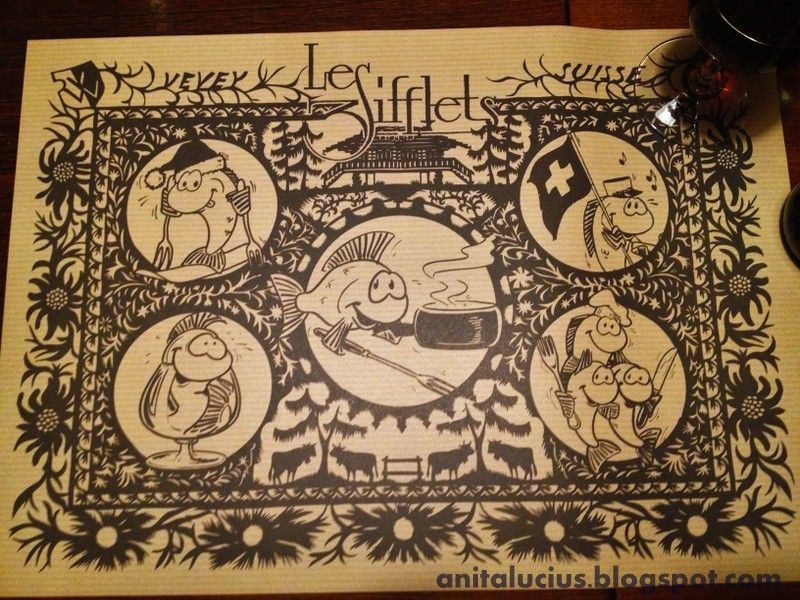 Interested to visit? Here's the address:
Restaurant des 3 Siflettes
Rue du Simplon 1
1800 Vevey
Phone: +41 (0)21 921 14 13
Nearest bus stop: Hôtel de Ville
Closed on Sunday and Monday noon